Made in Midlands member Assemtron, an innovation led business that combines engineering, manufacturing and design services, attended the Westminster event with fellow Made members last week (Tuesday 11th October). Industry Leaders and peers of realm gathered at parliament to network in the Terrace Pavillion and hear from Made in Group Chairman Lord Mike Whitby, Directors and Jackie Doyle-Price MP - Minster of State for Industry.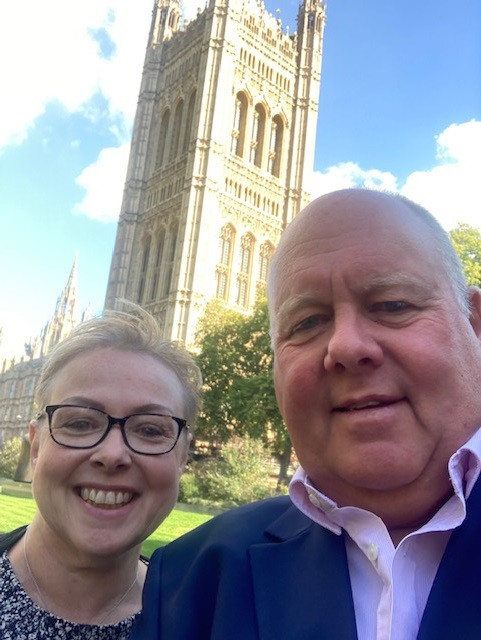 More than 70 members of Made in the Midlands and Made in Yorkshire attended the event, as well as numerous politicians and other parlimentary leaders. Made in Group is a community of Midlands and Yorkshire manufacturers supporting and championing British Industry. Peers of the realm in attendance included Lord Mike Whitby, Jackie Doyle-Price MP, Lee Anderson MP, Jack Brereton MP and Matthew Hadrian Marshal Carrington MP.
Jackie, Minster of State for Industry, did a speech on the day relaying her support for British industry and particularly the #mfgbackingbritain campaign from Made in Group. The campaign aims to support British manufacturing by encouraging businesses to reshore and buy British. Jackie said:
"I believe in manufacturing. It is part of our future not just heritage, and the manifesto Jason spoke about is a good starting point. This could be my manifesto, it is what I want to do. I think Britain is best and I think everything made in Britain is best."
In an earlier part of the event, Jason Pitt, CEO of Made in Group, read out the open letter to government that was created on behalf of the Made in Group members. The letter called on Government to debate and act on:
Growing and safeguarding Britain's manufacturing capacity

Providing secure, clean and affordable energy for the long term

Ownership of British businesses
Nigel Maris, Director at Assemtron, throughly enjoyed the event and found it particulary beneficial to chat with fellow members of the Made in Group face to face. Nigel said:
"It was interesting hearing from the Minster of State for Industry and how she aims to support manufacturing. I also found it useful talking to other members and businesses, sharing stories and issues that are common across the Industry."